Share a smile! An IHOP® Gift Card is a fun and delicious way to celebrate!
The fluffiest pancakes. Omelettes layered with flavor. And delicious, crave-worthy combos. Whatever the occasion, give the breakfast lovers in your life the perfect gift with IHOP restaurant Gift Cards. They're easy to buy, and even easier to send – via email, through Facebook or by regular mail.
Buy Gift Cards online 24/7
Pick the occasion (any occasion)
Choose one of our designs
Record or write a personal message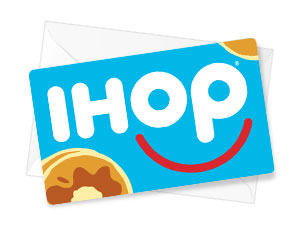 Delivered right to their front door.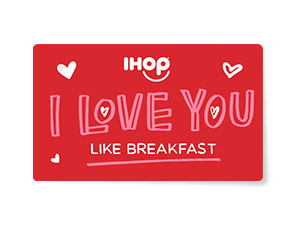 Instant delivery via email. You can even add a voice message!